Hits:2455 , posted at 2020/4/14 14:52
In March of 2020, SGS audit team conducted an annual supervision and renewal audit of ISO9001: 2015 against CSBio (Shanghai) Ltd. The purpose of this audit is to verify the company's quality management system meets the requirements of the ISO9001: 2015 standard, and the system continues to be effective.
The audit team conducted an on-site audits of all departments. The conclusion is that the system is appropriate, sufficient and effective.
The ISO9001: 2015 quality management system certification renewal audit was successfully passed. This means that the company has moved towards a standardized management. CSBio will continue to deepen the quality management system work. The operation of the management system becomes the driving force to further improve the company's management level, and truly implement the "customer-centric" value concept.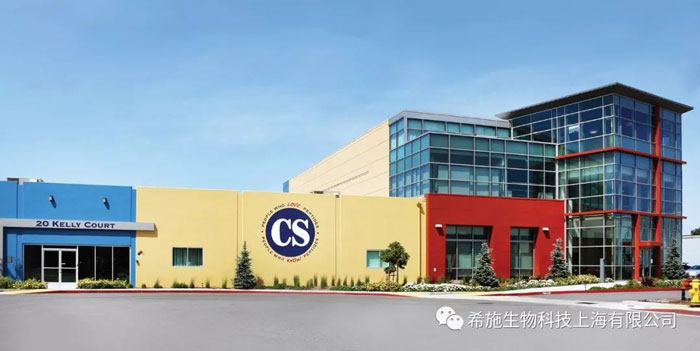 CSBio Introduction

CSBio is Global peptide company bringing more than 26 years of technical expertise into the peptide industry which cover three main categories of products and services:
1) peptide CDMO & CMO service -GMP and R&D peptide production, with API peptide production approved by USFDA.
2) Peptide Instrumentation - from R&D up to Large Scale Manufacturing-type synthesizer, Cleavage systems, PreHPLC system, Column packing equipment and peptide production technical support.
3) Peptide raw material -- High Quality Standard Grade and High Grade Fmoc-protected Amino Acid, peptide reagents, coupling reagents, resins and special reagents, supported by relevant validated QC data, stability data and DMF technical documents.
4) DNA/RNA oligonucleotide synthesizers that can be used from research、process development and production.

CSBio (Shanghai) Ltd.
China (Shanghai) Pilot Free Trade Zone, 85 Faladi Road, Building 2,Room 502 ,Shanghai 201210, China
Email:info@csbiochina.com
Tel:+8621-50781653/50781655
Fax:+8621-50781652/021-50781656
Website: www.csbiochina.com www.csbio.com