Hits:214 , posted at 2020/6/16 10:56
On the afternoon of June 4, 2020, the weather is clear and the wind is smooth, Mr. Wenyan Hu, Executive Vice President and Secretary General of the China Biochemical Pharmaceutical Industry Association, in-cooperated with Mr. Shuxiang Xu, Secretary of the China Anti-aging Promotion Association, and Mr. Bin Zhou from the Member Department visited Beijing ProWinCan Pharmaceutical Technology Co., Ltd a council member of the association which is located on Huatuo Road, Daxing District, Liandong U Valley Biotechnology Park. Mr. Hu and his colleagues accompanied by ProWinCan's General Manager Dr. Yuanjun Liang and Deputy General Manager Mr. Youjiang Chen, visited the company's peptide drug research and development platform, chemical synthesis, formulation process research and quality research laboratory, and have a comprehensive understanding of the company's profile, R & D sites and equipment, innovative drugs and generic pharmaceutical project progress.
According to Dr. Yuanjun Liang, Beijing ProWinCan Pharmaceutical Technology Co., Ltd., mainly focuses on peptide drug development and innovative research. It has many first-class R&D equipment such as CSBio solid phase peptide synthesizers, and also has the ability to realize new product technology transformation in a shorter timeline. During the visit, Mr. Hu fully affirmed the company's R&D capabilities and potential, and reiterated the association's important role as a bridge between the company and the government, which was unanimously recognized by the company's management.
CS536X Pilot Scale Peptide Synthesizer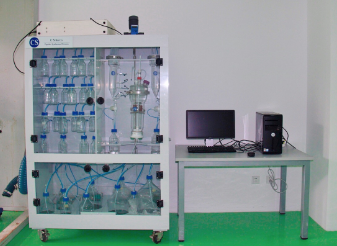 CS536X Pilot Scale Peptide Synthesizer




<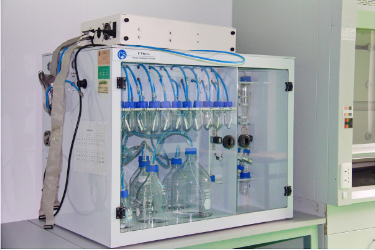 CS136X Research Scale Peptide Synthesizer
Subsequently, Mr. Hu and his colleagues held a long discussion with Dr. Liang, and exchanging ideas on the current market situation on peptide research and development, research progress of peptide compounds, and drug consistency evaluation. With in-depth exchange of views on development of innovative peptide drugs and other common concerns, both parties benefited greatly, laying a good foundation for future multi-level and multi-field cooperation.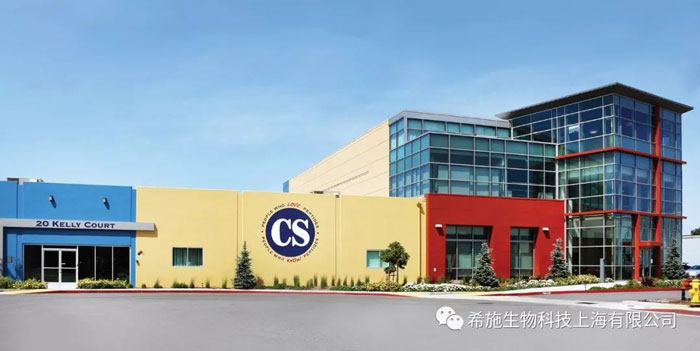 CSBio Introduction

CSBio is Global peptide company bringing more than 27 years of technical expertise into the peptide industry which cover three main categories of products and services:
1) peptide CDMO & CMO service -GMP and R&D peptide production, with API peptide production approved by USFDA.
2) Peptide Instrumentation - from R&D up to Large Scale Manufacturing-type synthesizer, Cleavage systems, PreHPLC system, Column packing equipment and peptide production technical support.
3) Peptide raw material -- High Quality Standard Grade and High Grade Fmoc-protected Amino Acid, peptide reagents, coupling reagents, resins and special reagents, supported by relevant validated QC data, stability data and DMF technical documents.
4) DNA/RNA oligonucleotide synthesizers that can be used from research、process development and production.

CSBio (Shanghai) Ltd.
China (Shanghai) Pilot Free Trade Zone, 85 Faladi Road, Building 2,Room 502 ,Shanghai 201210, China
Email:info@csbiochina.com
Tel:+8621-50781653/50781655
Fax:+8621-50781652/021-50781656
Website: www.csbiochina.com www.csbio.com