Hits:181 , posted at 2020/7/16 14:06
Since the establishment of CSBio, we are honored to receive the recognition from many scholars and have made many scientific achievements with CSBio products. On November 1,2020,Wenjia Zhu, Yuejuan Cheng, Xuezhu Wang, Shaobo Yao, Chunmei Bai, Hong Zhao, Ru Jia, Jianming Xu, Li Huo, Several researchers have published the following article:Head-to-head comparison of 68Ga-DOTA-JR11 and 68Ga-DOTATATE PET/CT in patients with metastatic, well-differentiated neuroendocrine tumors: a prospective study using NOTA-JR11 and DOTATATE from CSBio.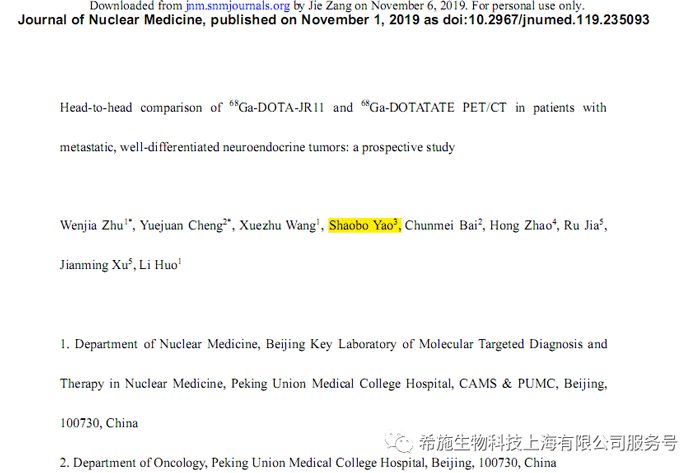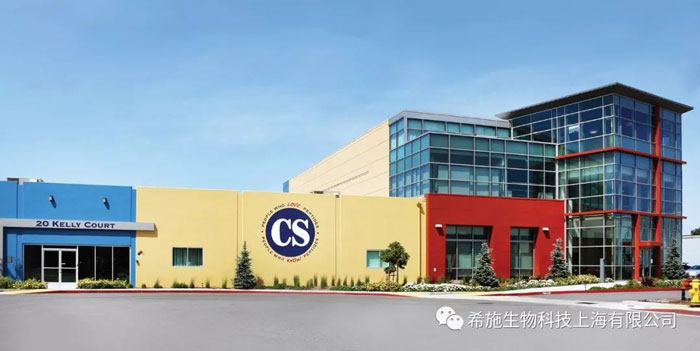 CSBio Introduction

CSBio is Global peptide company bringing more than 27 years of technical expertise into the peptide industry which cover three main categories of products and services:
1) peptide CDMO & CMO service -GMP and R&D peptide production, with API peptide production approved by USFDA.
2) Peptide Instrumentation - from R&D up to Large Scale Manufacturing-type synthesizer, Cleavage systems, PreHPLC system, Column packing equipment and peptide production technical support.
3) Peptide raw material -- High Quality Standard Grade and High Grade Fmoc-protected Amino Acid, peptide reagents, coupling reagents, resins and special reagents, supported by relevant validated QC data, stability data and DMF technical documents.
4) DNA/RNA oligonucleotide synthesizers that can be used from research、process development and production.

CSBio (Shanghai) Ltd.
China (Shanghai) Pilot Free Trade Zone, 85 Faladi Road, Building 2,Room 502 ,Shanghai 201210, China
Email:info@csbiochina.com
Tel:+8621-50781653/50781655
Fax:+8621-50781652/021-50781656
Website: www.csbiochina.com www.csbio.com