Hits:121 , posted at 2020/9/1 17:31
SARS, an enveloped RNA virus, surface proteinin the form of ligand and cell surface receptor binding after the infectedcells. Using the competitive inhibition theory, we can design peptides to bindthe fusion point of SARS virus to inhibit viral attachment to the cellreceptor. After the whole gene sequence of SARS virus published, we can findthe sequences of several peptides like other enveloped viruses. These peptideshave been synthesized as drugs to prevent viral infection. MERS and COVID-19,member of the coronaviridae as same as SARS, are enveloped RNA virus. We candesign peptide drugs to stop the virus from attaching to cells.
CSBioprovides SARS&MERS& CoVID-19 research-grade peptides to clientsworldwide. CSBio team has rich experience in designing multiple novelCoronavirus related peptides. To provide customers with a full range of peptidesolutions.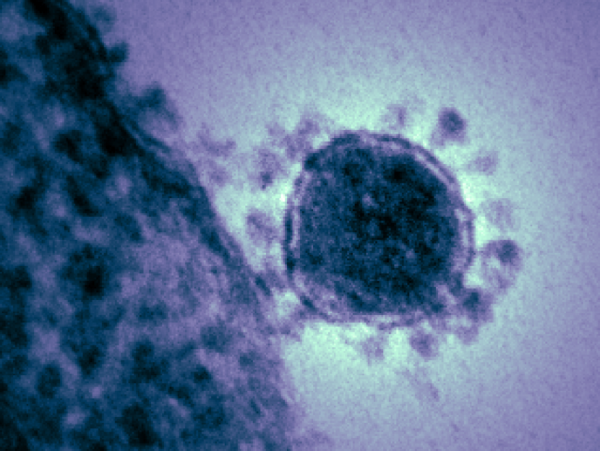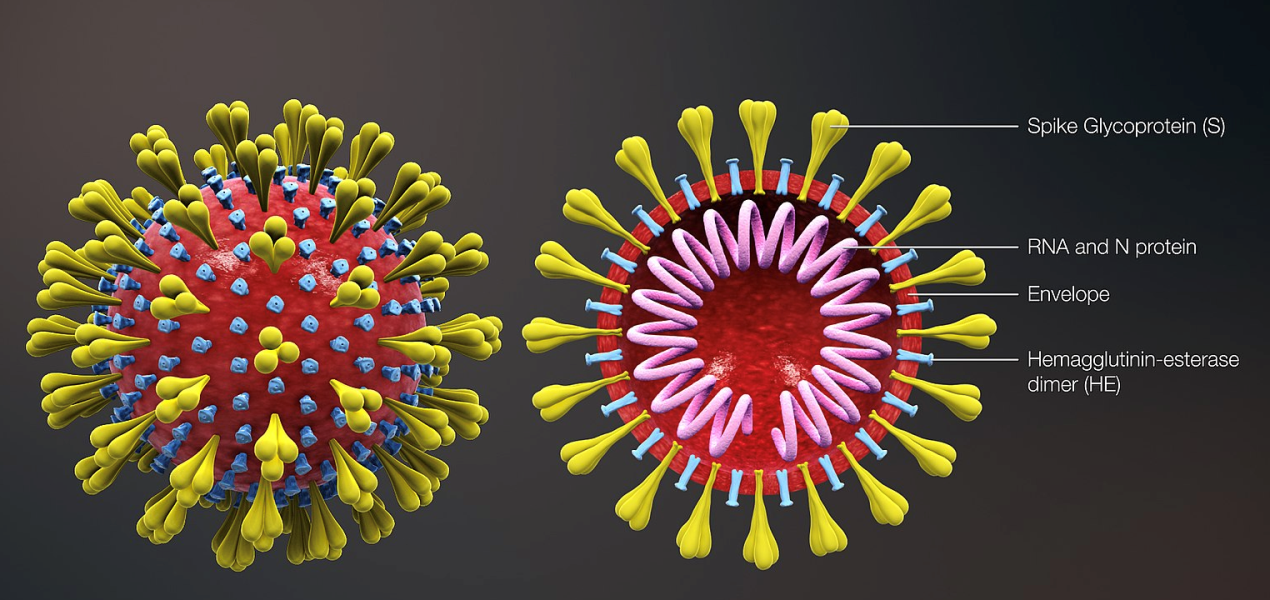 COVID- 19, MERS & SARS RELATED CATALOG PEPTIDES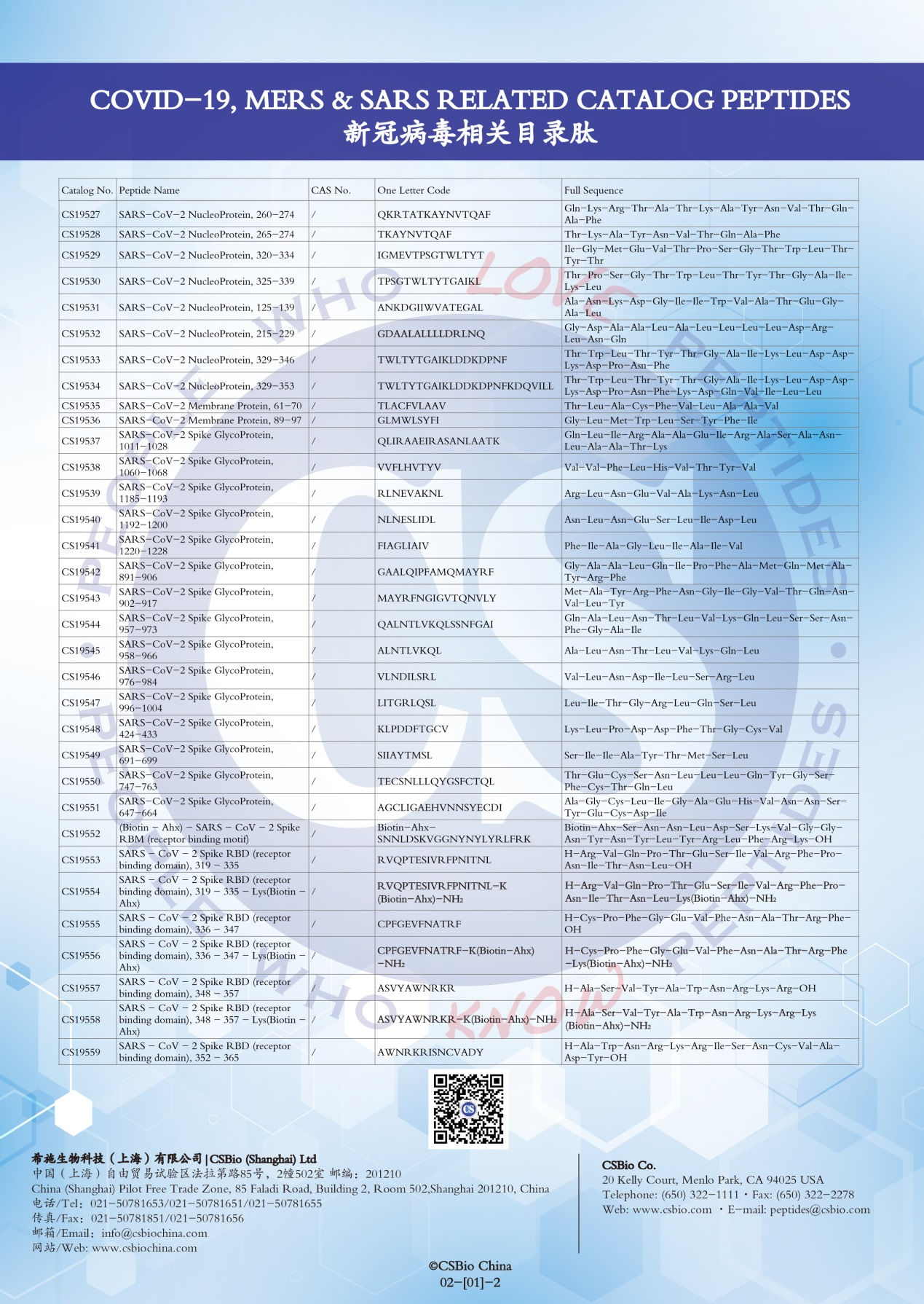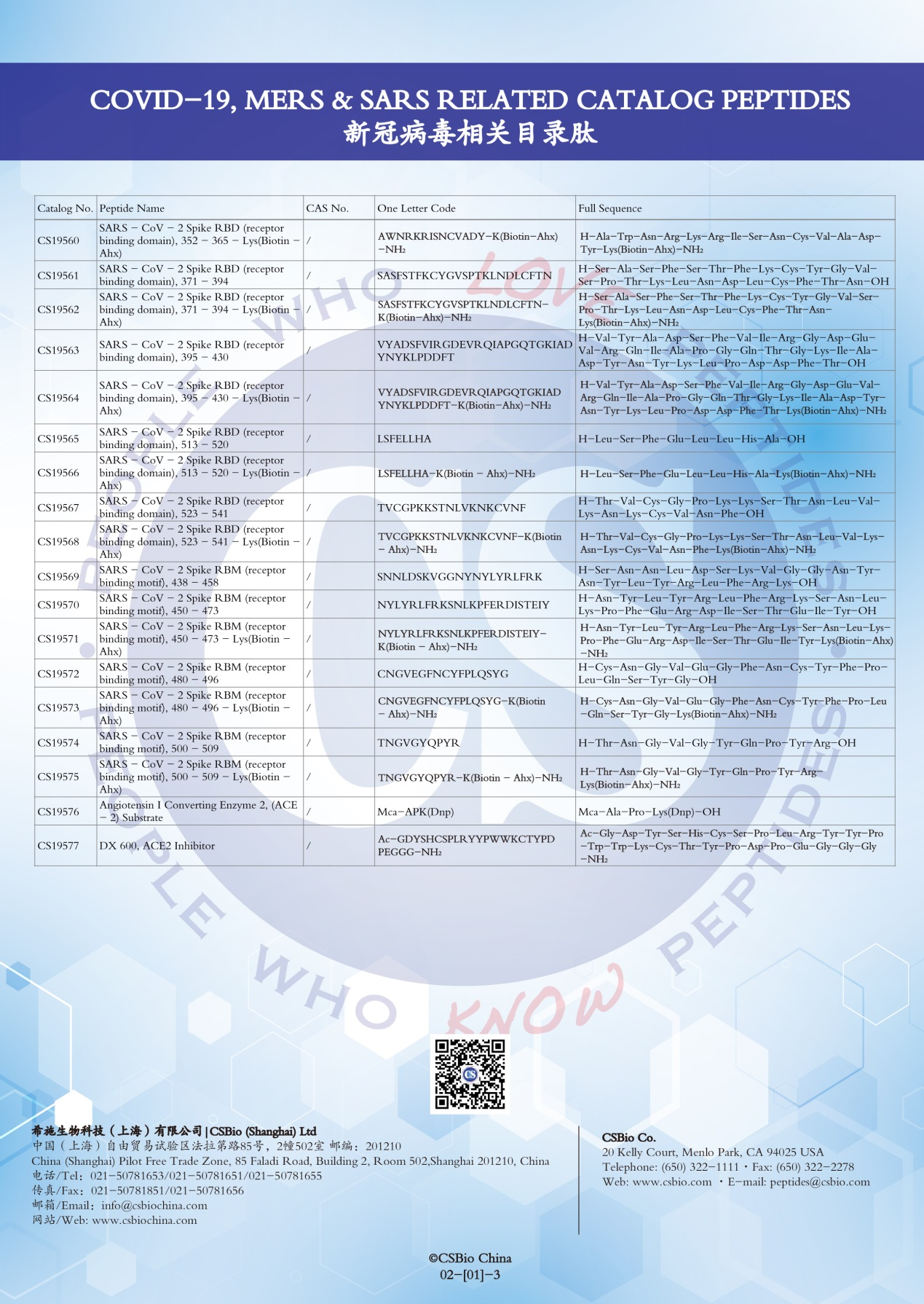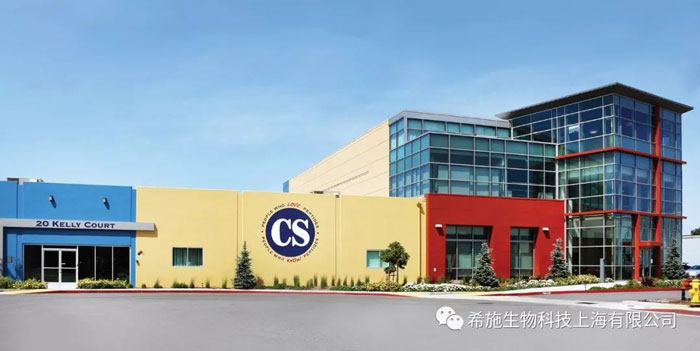 CSBio Introduction

CSBio is Global peptide company bringing more than 27 years of technical expertise into the peptide industry which cover three main categories of products and services:
1) peptide CDMO & CMO service -GMP and R&D peptide production, with API peptide production approved by USFDA.
2) Peptide Instrumentation - from R&D up to Large Scale Manufacturing-type synthesizer, Cleavage systems, PreHPLC system, Column packing equipment and peptide production technical support.
3) Peptide raw material -- High Quality Standard Grade and High Grade Fmoc-protected Amino Acid, peptide reagents, coupling reagents, resins and special reagents, supported by relevant validated QC data, stability data and DMF technical documents.
4) DNA/RNA oligonucleotide synthesizers that can be used from research、process development and production.

CSBio (Shanghai) Ltd.
China (Shanghai) Pilot Free Trade Zone, 85 Faladi Road, Building 2,Room 502 ,Shanghai 201210, China
Email:info@csbiochina.com
Tel:+8621-50781653/50781655
Fax:+8621-50781652/021-50781656
Website: www.csbiochina.com www.csbio.com