Hits:94 , posted at 2020/10/15 09:46
From 25 to 27 September 2020, the 16th Chinese International Peptide Symposium was successfully held in Hefei, chaired by Professor Changlin Tian of the University of Science and Technology of China. As one of the most important and influential peptide conferences in the world, this conference attracted more than 300 researchers from universities and enterprises in China, Hong Kong, America, Australia, Japan, Austria and other countries and regions.


CPS2020 main venue report site
Centering on the theme of "Peptide: Innovation, Application and Development", the conference will focus on the frontier directions of peptide and chemistry, peptide and biology, peptide and medicine, and pay attention to the research and development progress in the field of peptide in the post-epidemic era. The conference set up a main venue, three sub-venues, a total of 68 conference reports. The conference adopts both online and offline communication modes and is broadcast live throughout the whole event, so that domestic and overseas experts, scholars and student representatives who cannot attend the conference can participate in this academic event and discuss the new future of peptide development.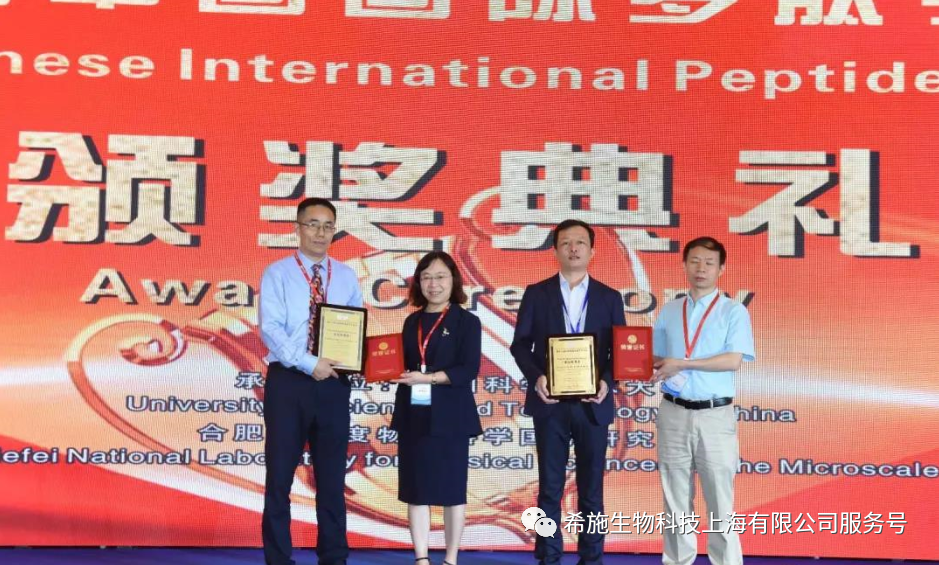 Awards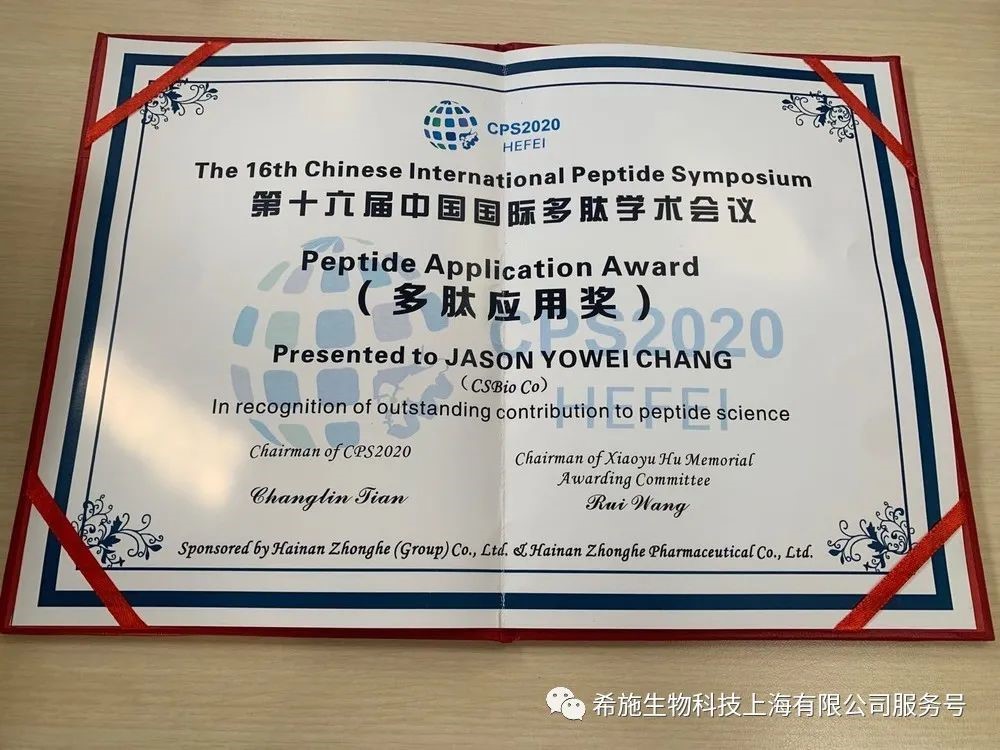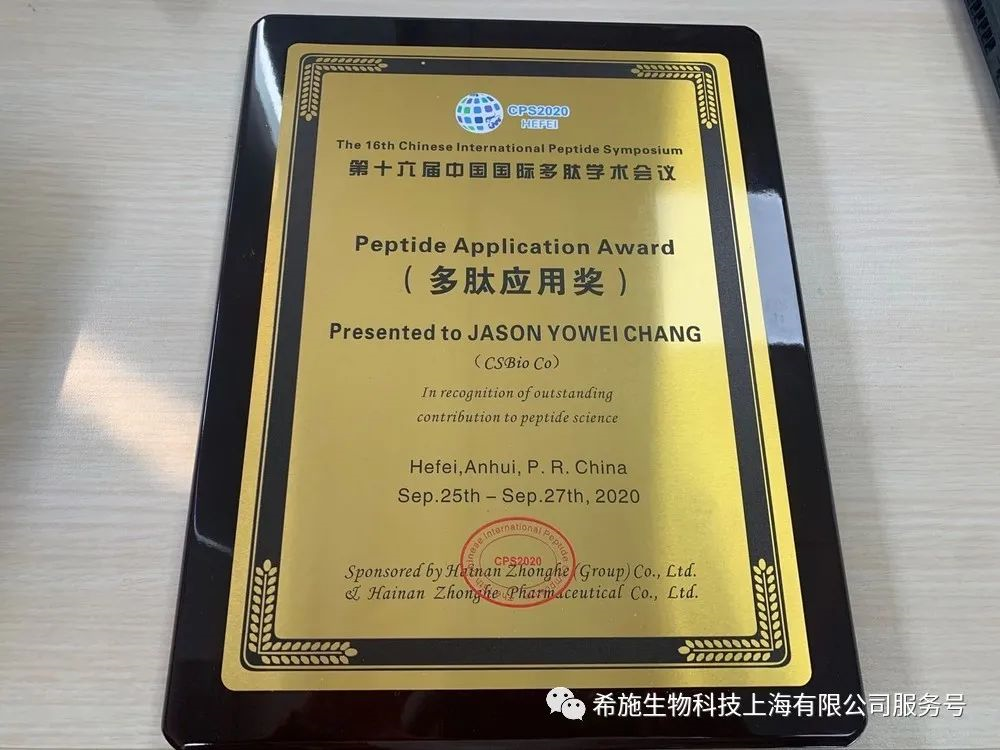 Trophies and Certificates
The conference has attracted the attention of Hefei Municipal Party committee and municipal government. On the afternoon of September 26, AiHua Yu, member of the Standing Committee of the Provincial Party Committee and Secretary of Hefei Municipal Party Committee, RongJian Lu, Director and Senior Vice President of Frontier Biotechnologies Inc, directors of Hainan Zhonghe pharmaceutical, management staffs from public-listed companies Hainan Shuangcheng Pharmaceuticals, Shenzhen Hybio, chairman from leading peptide company Chengdu Shengnuo, Professor ChangLin Tian of China University of Science and Technology, Professor ShiBo Jiang of Fudan University and Tsinghua University Professor YanMei Li and other University researchers held working talks to discuss the follow-up International conferences in the field of peptide regularly held in Hefei, and actively coordinated the holding of relevant International peptide conferences in Hefei.
As one of the important academic conferences in the peptide industry, China International peptide conference was founded by famous scientists from home and abroad who have made outstanding achievements in the peptide field. Since 1990, it has been organized every two years and has been held for 15 consecutive sessions. As one of the most important and influential peptide conferences in the world, we strive to build an international platform for "expressing academic views and contending academic ideas". In the past 30 years, China International Peptide Symposium has been adhering to the concept of "strive-forward, progess-driven, innovative and harmonious development", promote interdisciplinary and integration, strengthen communication and cooperation at all levels, focus on and efficiently disseminate new peptide technologies, methods and achievements, and jointly promote the development of peptide field in China and the world.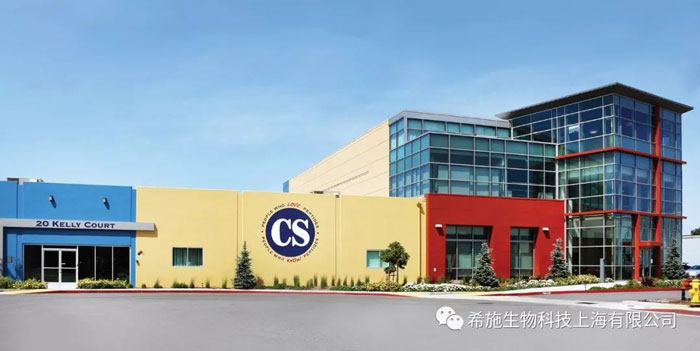 CSBio Introduction

CSBio is Global peptide company bringing more than 27 years of technical expertise into the peptide industry which cover three main categories of products and services:
1) peptide CDMO & CMO service -GMP and R&D peptide production, with API peptide production approved by USFDA.
2) Peptide Instrumentation - from R&D up to Large Scale Manufacturing-type synthesizer, Cleavage systems, PreHPLC system, Column packing equipment and peptide production technical support.
3) Peptide raw material -- High Quality Standard Grade and High Grade Fmoc-protected Amino Acid, peptide reagents, coupling reagents, resins and special reagents, supported by relevant validated QC data, stability data and DMF technical documents.
4) DNA/RNA oligonucleotide synthesizers that can be used from research、process development and production.

CSBio (Shanghai) Ltd.
China (Shanghai) Pilot Free Trade Zone, 85 Faladi Road, Building 2,Room 502 ,Shanghai 201210, China
Email:info@csbiochina.com
Tel:+8621-50781653/50781655
Fax:+8621-50781652/021-50781656
Website: www.csbiochina.com www.csbio.com